I first heard about this antioxidant fruit blend from a friend whose eczema improved after consuming it daily for a month. Curious and eager to try out anything that could help my two eczema warriors, I went on to research more about what go into the Jeunesse Reserve ingredients.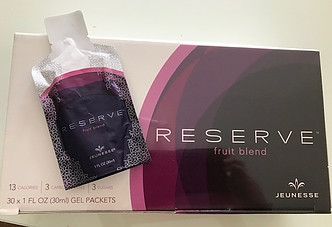 If you would like to proceed to buy Jeunesse products, click here for the Jeunesse online order site.
As it turns out, Reserve is a powerhouse of super fruits that are chock-full of antioxidants, to boost our immunity so that our bodies can fight against free radical damage.
resveratrol
dark sweet cherry
blueberry
Concord grape
pomegranate
acai berry
aloe vera
grape seed extract
Free Radicals and Antioxidants
Free radicals are unstable atoms that can cause aging and illnesses, including cancer and inflammatory diseases. The modern lifestyle contributes to free radical damage in our bodies, through air pollution, exposure to pesticides, certain food additives, toxic chemicals in cleaning products, smoking, alcohol, fried foods, etc.
When our bodies are overwhelmed by free radicals, the natural antioxidant defenses will be weakened, and oxidative stress and damage will occur. This linked paper provides scientific information on free radicals and antioxidants.
Hence it is crucial to supplement with natural, plant-derived sources of antioxidants, to prevent diseases and slow down aging. And these can be found in this fruit blend, called Reserve, by the company Jeunesse Global.
What are in the Jeunesse Reserve ingredients
Here is the list of Jeunesse Reserve ingredients:
purified water
proprietary blend – dark sweet cherry juice concentrate (prunus campanulata), blueberry juice concentrate (vaccinium corymbosum), Concord grape juice concentrate (vitis labrusca), pomegranate juice concentrate (punica granatum), mulberry extract (morus alba), aloe vera (aloe barbadensis miller), acai fruit extract (euterpe oleracea)
natural blueberry flavour
carboxymethyl cellulose
xanthan gum
citric acid
potassium sorbate (preservative)
These fruit extracts give a whole big punch of antioxidants. This linked article discusses wild blueberries as the leader in antioxidant capacity. This other article dwells on the immense benefits of pomegranate.
In this Reserve antioxidant fruit blend, there are no added sugars, artificial flavours, colours or sweeteners. The sweetness in this berries gel is all derived from nature.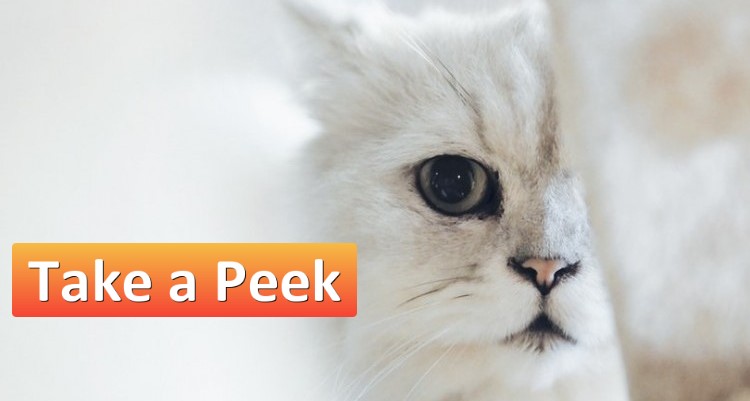 We gave it a go…
My preference is always natural, whole foods over foods that come in packaging. But I do understand the need to supplement our diet, beyond what we can eat and absorb from the foods that we have to chew and digest. We need truck loads of nutrients, vitamins and minerals to boost the body to detox and heal itself, especially for eczema warriors whose immune systems were weak to start with.
I was convinced that the ingredients used would give tremendous benefits, since this antioxidant fruit blend is made from all natural ingredients, all packed into individual small sachets (of 30ml each), and are convenient for being out and about.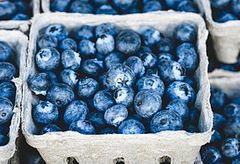 The only thing holding me back then was the price tag. But I figured, all the berries, cherries, and grapes are not cheap to begin with, even when I buy them from the markets. And so many times, we estimated their shelf life wrongly, and some of them start to spoil before we could reap their goodness. With Reserve gel, we won't have to worry about spoilage and wastage.
So I finally decided to give it a chance.
And here are the kids' and my own reviews of Jeunesse Reserve berries gel:
The children love it!
Yes, all my kids love it, whether they have eczema or not, especially if it has been chilled in the refrigerator. They each take one sachet a day, before bed. This is one thing that they will not miss out from their daily routine. They can forget to brush their teeth, forget to apply their creams, forget to complete their school work, but they will never miss a single berries gel, as they call it.
And because they were so consistent in including Reserve gel in their daily diet, it was easy for us to notice any result.
Immunity booster
Reserve fruit blend definitely helps to boost the immunity of all my children, eczema or not. Not one of them has fallen sick in the six months that they have been on it so far. They do get the occasional cough or sniffle, so we would be ready and armed with their inhaler, only to find that they recover strong and fast these days, and do not need it at all.
This is unlike the days before they started taking Reserve by Jeunesse. One of them would catch some flu bug, likely from school, and it would make its round until each and every kid in the house gets knocked out. Most of the times, they would need to puff on the inhaler. We would also frequent the emergency department of the hospital, when the inhaler was not enough to help with the laboured breathing.
So we can definitely see the antioxidants in this fruit blend taking effect, keeping the colds and the coughs at bay.
Benefits for the skin
Resveratrol, found in grapes and berries, has profound antioxidant properties that are also anti-cancer, promote heart health, improve cognitive and mental health, are anti-aging and can increase cells' lifespan! On top of these, resveratrol's benefits for skin are immense, as it is anti-inflammatory, and can also prevent damage on skin cells due to oxidative stress.
So I was hoping that this amazing berries gel would help the skin condition of my eczema warriors too. Sad to say, there was no significant improvement over the months, their eczema flares still came and went, as normal. Consuming resveratrol did not seem to hasten the recovery of their raw and inflamed wounds from flares and scratching.
High metabolism of resveratrol
Then I came across some recent studies that showed the high metabolism of resveratrol when ingested, reducing their effects substantially, as compared to the original state, before metabolism. They also suggested that topical application of resveratrol may be more effective. I wrote about this in another article, click here to read it.
So I tried it on my eczema warriors, when they had an eczema flare. I applied Reserve gel topically onto their skin, let it air dry and left it there. Did this twice a day. Within a week, the oozing and raw wounds healed substantially.
I am convinced now, about the genuine ingredients in this berries gel. So all my kids continue to consume Reserve antioxidant fruit blend daily, while the eczema warriors also get to apply it on their skin when they flare.

Jeunesse Reserve side effects
As the body gets a boost of antioxidants and nutrient-dense fruits, it may undergo a period of detox, when symptoms may get worse before it gets better. Every individual is different, so monitor and keep an open mind to detox effects, which should not last too long. If it makes you uncomfortable, you may want to cut back on the dosage and slowly increase it as your body gets used to it.
Final thoughts
We will stick with Reserve fruit blend for a while, until the children's immunity develop and become stronger. It has saved us trips to the hospital emergency, and countless medical bills. It has also helped to alleviate the skin conditions of our eczema kids, by helping them heal faster.
Though pricey, it is comparable to me buying the power fruits like grapes, blueberries, and cherries from the markets everyday to feed the entire family, save the spoilage and wastage. The Jeunesse Reserve ingredients – resveratrol and the berries, are for real, and they really do pack a punch.


Please follow and like us: