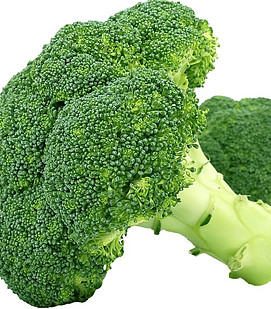 Some of the healthiest foods on earth can be poison to you if you have eczema. Ever heard of salicylates? These are natural chemicals made by some plants. Foods bad for eczema include fruits and vegetables that contain high amounts of these salicylates.
In this article, we will walk through:
What are salicylates
How I stumbled upon it when trying to heal my son of his eczema
List of high salicylate foods to avoid if you have eczema
List of eczema-safe foods
The Eczema Diet
What are salicylates
Salicylates are naturally occurring chemicals found in many plants. They use salicylic acid in their growth and development, as well as in their defense system against diseases, bacteria, insects, and other environmental stress.
Salicylate intolerance
Salicylate sensitivity varies for different people, but eczema warriors are very prone to it. Some people can take a small amount without any symptoms, but as we pile on foods containing salicylates throughout the day in our diet, it accumulates and can trigger an uncomfortable response immediately, or a few hours later.
Research suggests that ingestion of salicylates in individuals who are intolerant to it can cause rhinitis, asthma, and gut inflammation. Of particular interest to eczema sufferers would be its effects on the gut, as whatever happens in the gut can so directly affect our skin health. Read more about how intricately the gut and skin are related.
So if we are unaware of a salicylate sensitivity that we may have, our body could be in a constant state of fight-or-flight mode, resulting in a chronic low level of inflammation, which is very detrimental to health and taxing on many organs.
Foods that contain Salicylates
The list of fruits and vegetables that contain high levels of salicylate will be expanded upon, two headings down. I give them special attention as they are whole foods, plucked right out of the soil or off their trees. Whole foods have been the bulk of my eczema warriors' diet for a long time, and I thought I was doing them good. It was hard for me to accept that such good stuff can be harmful to them.
Well, enough ranting. So these are where you will find high salicylates, avoid these foods for eczema:
coffee
tea
beer
wine
jam
yeast extract
honey
flavourings
Moreover, they are also found in many perfumes, scented toiletries, and creams and lotions for skin. They are in some medications as well, like aspirin.
How we stumbled upon it
For my son, J's severe eczema, we had been working on cleaning up his diet for many months. Six months on a gluten free diet (which was also free from sugar, processed foods, egg, dairy, soy and corn) improved his eczema rashes and itch drastically, but maybe around 40% of it was still there.
I then convinced him to go grain free in addition to the already restrictive gluten free diet. That brought his itch and inflammation down by a further 20 to 30 per cent. His energy level went further up. His life was great, the best it had been in these past few years. But there was still some low level itch and inflammation that bothered him, especially in the evenings and at night.
There was nothing else for me to remove from his diet! It couldn't be any cleaner than what it already was!
But I knew there was something that had been bugging me, for the years that I embarked on the search for whatever that could heal my two eczema warriors. Salicylates entered my radar very early on, but I resisted it and just chucked the idea aside as I wanted to give them nature's best foods.
Finally, at that point in time, I decided it was the only thing left to try. So we removed the high salicylates foods, and like magic, his itch went right down, the heat in his skin cooled off, and his sleep improved so much more. There is still about 5% of it remaining, which I know is from topical steroid withdrawal, which his body is still healing from. But on the whole, he is such a different person now, less irritable, all smiles instead.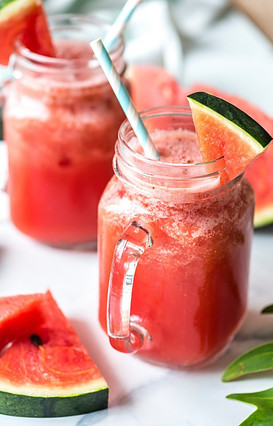 List of High Salicylate Foods Bad for Eczema
Remove these foods bad for eczema from your diet, and see if your symptoms improve.
Vegetables
artichoke
barley grass
bell pepper
broccoli
cauliflower
corn
dark leafy greens
eggplant
kale
mushroom
olive
onion
radish
spinach
alfalfa sprouts
tomato
watercress
wheatgrass juice
Fruits
apples (some brands are better than others)
apricot
avocado
berries (all kinds: black, blue, rasp, straw)
cherries
date
figs
grapes
grapefruit
lemon
lime
nectarine
orange (all kinds)
pineapple
plum
pomegranate
kiwi
watermelon
Nuts and Seeds
almond
brazil nuts
cashews (roasted) (raw cashews are fine)
coconut
hazel nut
peanut
pine nut
pistachio nut
pumpkin seed
sesame seed
sunflower seed
walnut
Others
apple cider vinegar
cinnamon
ginger
herbs
honey
olive oil
spices
So you see why I was so hesitant to remove high salicylate foods for J? There is practically nothing left for him to eat!
Well, not 100% true, actually. We have learnt, adapted, and he is now perfectly happy with the limited variety of foods served to him, because it is all worth it, to get smooth and soft skin, no itch, no inflammation, a happy mood, and restful sleep.
Just months ago, he was a terrible mess, all consumed by this monster called eczema. He knows to appreciate his blemish-free skin like no other healthy kid would.
List of Eczema-Safe Foods
There are a lot more choices than what is listed here, but this list provides the foods that are least irritating on the gut and skin, and are the most nourishing and healing for eczema. We will be on this Eczema Diet for two months to allow the body to heal, before moving on to the reintroduction stage.
Fruits
Vegetables
bean sprouts
beetroot
brussel sprouts
cabbage
celery
leek
lettuce
parsley
spring onion
sweet potato
Vegetables have become his mains for each meal, along with his regular protein intake from fish or chicken. Bone broth to go with every dinner. Fruits or smoothie as between-meals snacks, and of course his daily homemade banana ice cream.
Look into The Eczema Diet
Much of the information presented here in this post, I learnt from Karen Fischer's book: The Eczema Diet. She is a nutritionist who healed her own daughter's eczema by researching and following this diet which she now shares with everyone, in the hope of helping people with eczema.
If you are looking into but have not started cleaning up your diet for eczema, do give The Eczema Diet a go, it may save you months of pain and confusion trying different diets and getting no conclusive results. Or if you have already tried various diets, and still not seeing the result you would like, then give The Eczema Diet a go.
Salicylate sensitivity affects many people with eczema, so it is worth it to try avoiding these foods bad for eczema from your diet, it is very likely that you would see results. If you do not see results after trying it, then there may be other root cause to your eczema that you are missing: it could be anything from vaccination to some allergies that you have not identified.

Please follow and like us: