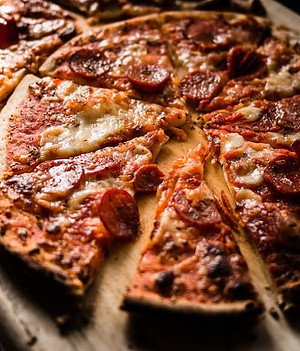 Going on a strict eczema elimination diet is so worth it, because it works. But it hasn't been easy, especially with children. We had our fair share of struggles – tantrums, cheating, turning the kitchen inside out to cater to the needs of the diet, massive effort in preparing different versions of each meal for the kids with and without eczema, etc.
Before you throw in the towel, let me assure you again – it is worth it. The itch and inflammation dive right down as we learn to feed the body what it is happy with. Only when the fire is put out can the true healing START. I cannot stress enough, how intricately related the skin is to the gut. And how the eczema symptoms that manifest on the skin are actually an internal problem, some alarm signals that something is out of balance.
This is our eczema elimination diet
Food allergies and sensitivities are a big thing for eczema warriors. If we are not careful about what goes into our mouth, the body reacts to the foods on a daily basis, and perpetually remain in a chronic state of low level inflammation, which is very draining to one's health. Hence, going on an eczema elimination diet is the first step to identifying what triggers us, which is different for every individual.
This is our allergy elimination diet plan:
Remove the top 8 allergens (dairy, eggs, peanuts, tree nuts, fish, shellfish, soy, and wheat) – this is recommended as a first step, because as the name says it, these are the most common food triggers. If removing these from your diet clears up your eczema, then you don't need to look further. You can go straight to the calming phase, and reintroduction phase.
Gluten free – removing the top 8 did not help too significantly with my son's symptoms, but we still stuck to it, and added gluten free.
Grain free – after almost 6 months of being gluten free, there was still a baseline itch in my son's eczema, so we finally took the plunge and further removed grains from his diet.
Remove high salicylate foods – we narrowed down further, and this left him with only about 5% itch compared to the very start. I will have to do a separate post on salicylates in foods.
This article on medicalnewstoday.com also shares some insights on elimination diet for eczema.
Should you follow this allergy elimination diet plan?
Our allergy elimination diet plan certainly does look daunting, but you really do not need to go that far. We went all the way only because after each step of elimination, there was still a certain level of itch and inflammation that we were not perfectly comfortable with, and hoped to reduce it further.
If simply by removing the top 8 allergens improve your eczema symptoms so much that you are happy with whatever inflammation-free state that you are in, then you do not need to remove the other foods down the list. In other words, your diet should not be more restrictive than whatever variety of foods that your body can handle happily.
Stay clear of inflammatory symptoms for a period of time
Upon being free of itch, rashes and other inflammatory symptoms, this is the time that your body starts to heal, after chronically being on high alert. So if you can, stay on your happy diet for two months. That will allow ample time for your body to rebuild its immunity, before you reintroduce the foods that you may possibly react to.
The other purpose of this inflammation free period is to 'reset' the body, bring it to level zero on the inflammation scale, so that the moment you eat any food that your body is not happy with, the reactions are obvious, and you can pinpoint the culprit easily. That is the whole point of this diet: to identify the triggers so that after the whole exercise, you avoid only these foods by giving them a 5-years, or 10-years, or life imprisonment.
If you are in a rush to put back the suspicious foods to find out which are the real culprits, then I would say still give it a break of two weeks, at the very least, before you move on to reintroduction.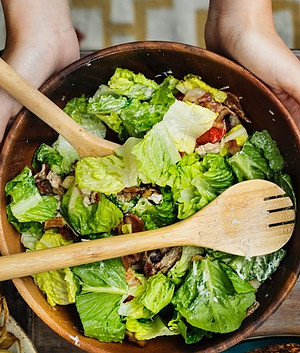 The reintroduction phase
For reintroduction of foods on the allergy elimination diet, start with the least suspicious food that is important for you to include in your diet, and work your way up.
There are many ways to order the foods that you reintroduce, depending on your unique circumstances like known allergies, how much the symptoms cleared up as you eliminated each food group, etc.
This is one recommended sequence of reintroducing foods:
selected high salicylate foods (this happens to be a broad spectrum of fruits and vegetables, like avocado, broccoli, many leafy greens, grapes, pineapple, kiwi, and watermelon, just to name a few. So pick those that you are really dying to have, for reintroduction)
grains that are gluten free (rice, GF oats, quinoa, etc. – one at a time)
some from the top 8 allergens that are important to you (like fish and tree nuts)
gluten (this is the last because it really does not work well for the gut)
I wouldn't try anything that we have been tested positive to, in an allergy test. For instance, I know my daughter is allergic to eggs and peanuts. So I would absolutely leave those out, they would have to wait another few years before I would be willing to try them, if ever.
Reintroduce one food at a time
For one day (I call it Day 0), you may include a small portion of this selected food in 3 meals, or on 3 separate occasions. For instance, if I were reintroducing rice, this is how I can possibly do it:
For the next two days (Days 1 and 2) (I would stretch it to three days for my own kids), it's back to your happy diet. So if your itch, rashes and inflammation start to come back, you add this food to the list of 'no-no for now'. If you remain symptom-free, you know this food will belong in your regular diet AFTER the entire reintroduction phase is over.
The gap of 2 full days of ONLY happy diet between every new food allows for delayed response to the food, as it could be a minor sensitivity that shows up only on Day 2.
If you react to the food, give yourself a few more days to calm back down, before reintroducing the next new food on a new cycle of Day 0.
Reintroduction Phase can last from weeks to months
It will be different for everyone, depending on how much variety you want to put back into your diet, how important those foods are to you, and how likely you think they may trigger a reaction.
You may choose some fruits, vegetables and grains that you would like to reintroduce urgently, for this round. After completion of this phase, and having these foods in your regular diet without causing any problem, your baseline is now up, your happy diet has expanded, and you can then choose to go for another round of reintroduction phase.
Final thoughts
The bottom line is, go slow and go easy, as much as your lifestyle can handle. Your body will thank you for it.
The eczema elimination diet is not a life sentence. As you take great care of your body, listen to the signals it sends out, work with it, give it the right conditions to heal and build up its immunity, there is a high chance that in time to come, maybe a few years down the road, you can put back many of the foods that you are currently reacting to. And your health would be at the best that you have ever known.
Please follow and like us: