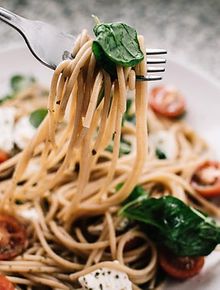 This is our second time around. We are on a gluten free diet for kids at home with severe eczema. Specifically for my son, J. Having experienced it from the first round, we know a gluten free diet works for him, to clear his eczema substantially. What came as a bonus this time, is his happy spirits and his declaration that he does not mind being on the gluten free diet forever! We're just so glad to have done it right this time.
The trouble with gluten
What is gluten?
Gluten is a protein found in wheat, rye and barley. And all their derivatives. It makes food sticky and elastic, and is found in tons and tons of processed foods. Basically anything made with wheat: pizza, bread, noodle, pasta, cereals, cakes, biscuits, desserts, soups, sauces, dressings, seasonings, etc. Check out medicalnewstoday.com for more information on gluten.
How does gluten affect us?
People with celiac disease cannot ingest gluten, as it damages their intestinal cells, giving rise to serious health issues. For more information about celiac disease, visit celiac.org.
Then there are people who are sensitive or intolerant to gluten, who react to it with gut health problems, weight loss due to poor nutrient absorption, skin issues, bowel issues, fatigue, depression, chronic pains, etc. Www.gluten.org has more information on gluten intolerance.
The issue with gluten is that the wheat we eat nowadays has been largely modified, such that new proteins exist that weren't there before. Hence, in sensitive people, the body sees gluten as foreign invaders, and starts fighting it. The 'battle' interferes with proper nutrient absorption, and at the same time leads to leaky gut syndrome, where the tight junctions in our intestinal lining break apart, allowing undesirable substances to pass through into the bloodstream.
How does eczema come into the picture
Undesirable substances in the bloodstream, like toxins, pathogens, and partially digested foods, can lead to multiple health issues. The gut is intricately linked to the skin. These unwelcome materials need to find their way out, and they do so through the skin – the body's largest organ, a non-vital one.
So an internal issue manifests on the skin, as inflammation in the forms of rashes and itching, misleading many eczema sufferers to think that they have a skin issue, a surface one. When actually the root causes are much deeper, gluten being just one of them.
How did we know we had a gluten sensitivity issue?
We did not know J was sensitive to gluten, until we tried eliminating it from his diet. 3 months of being gluten free gave him clear skin for the subsequent 6 months. That is how we know.
Going gluten free has to be 100%
This is the toughest part. Not a tiny weeny bit of gluten is allowed, because the body knows, and will trigger chronic inflammation just like on a regular diet with gluten.
To a (then) 7 year old boy, it was indescribably painful for J to have to give up eating outside food, as gluten is splashed in soups and sauces, and all kinds of seasoning. It was an arduous task giving up candies and snacks, not that we let the kids binge on junk food frequently. But also precisely because those were such rare treats to begin with, that giving them up totally proved to be such a torture.
Going gluten free demanded such a great amount of self-discipline that he cracked in other areas. Read more about it in this other post.
What is different this second time around?
Knowledge that it works
The first time, we had no idea. We just plunged right in, hoping that it would help us figure out some stuff. It could all go to waste if his eczema did not respond to a gluten free diet. And gluten takes weeks to clear out of the system, so every single day he was wondering why he had to go through such a restricted diet and still have his intense itching.
At the end of the three months of gluten free diet, we saw obvious result: clear skin that lasted for six months, even after he went back on a regular diet. But subsequently, for an entire year on a regular diet, his eczema symptoms went back to being so severe that it crippled his life. His level of fatigue took the life out of him, he was always cranky and snapping at siblings, and kept to himself most of the time. So we all knew then, gluten was the main culprit.
Gluten free it has to be
The itch consumed both his waking and sleeping hours. The incessant scratching left blood everywhere: his clothes and bedsheets, and used bloodied tissues in the waste baskets. Skin flakes were everywhere too, he would use a lint roller on his bed every single day, to keep up the hygiene.
It was mainly his bone-deep itching and extreme tiredness that was so heart wrenching. I knew he had to go back on the gluten free diet, in order to have any chance of healing. But his emotional health was a big concern too. It was between the devil and the deep blue sea.
Emotional support
At this lowest point, I finally made the decision that I would never regret – to stay at home. I had to be there for him, to cheer him on, prepare his meals and eat them with him. It made a world of a difference.
Homeopath's words of wisdom
At the same time, the homeopath we were seeing stood by us, and strongly encouraged J to go gluten free once again, knowing how it had benefited him before. She did not instruct, but instead told him that we would all wait for him to be mentally ready, he had the final say in this. I think this pulled it off, as he felt that he was the one in control of his diet, his life. It didn't come from top down, like in the previous round.
Tasty gluten free treats
With my refocus on J's diet and health, I found the space, time and energy to make healthy and tasty gluten free treats, so that he does not feel deprived of the joys of eating and snacking.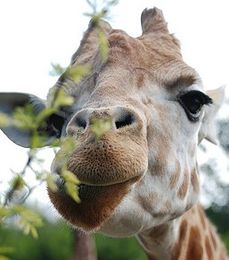 A typical day's menu
Breakfast: green detox smoothie – apple, celery, cucumber, and lemon.
Morning snack: sweet potatoes and broccoli or cauliflower.
Pre-lunch: cut fruits or fruit smoothie (mango, pineapple, orange, berries, whatever we have in the refrigerator and pantry).
Lunch: brown rice pasta with lots of greens (bok choy, broccoli, mung bean sprouts, or celery), drizzled with avocado sauce
Afternoon snack: homemade banana ice cream
Dinner: Rice, greens, a meat (chicken, pork or fish) and a soup (radish, or watercress, or lotus root, etc.)
A gluten free diet can be natural, wholesome and with lots of variety. The only packaged foods we buy are minimally processed, having passed our stringent criteria of zero additives. We need these just for emergencies or when on the go.
We have learnt – going gluten free can be easy and fun, after we let go of all processed foods, and embrace the foods that nature provides.
Our gluten free diet for kids works!
This gluten free diet for kids has seen us through ups and downs. It has all been worth it. J's eczema itch reduced drastically, within a month of starting this diet. He no longer itches incessantly. From non-stop continuous itching, it has dropped to about 4 itching episodes a day, each lasting about 15 to 20 minutes. The rest of the time, he is carefree enough to enjoy life.
The other positive health effect from a gluten free diet is the remarkable boost in energy level. The sparkle in J's eyes is back, his vibrant character is showing again. He is no longer the lethargic and sullen person he was just months ago. And he sleeps so much better.
To top it off, the icing on the cake, J has declared that he doesn't mind being on this diet forever. I had never felt so triumphant before. Yes, it's been so worth it.
Moving forward: grain free diet
This will not be the end of the story, as there are the 4 itching episodes a day that we still need to work on. I believe there is something more to it that we are still missing. I'm suspecting it could be grains, which have been such a main staple in our diet that I have been reluctant to entertain the possibility that they could be contributing to his eczema symptoms.
So grains is the next thing that we will be investigating, to figure out whether or not J is sensitive to them, and which ones in particular. It will need careful consideration and planning, and more hard work. But at least we are riding on the momentum gained from this gluten free diet for kids, which makes things that much easier.
Please follow and like us: