Have you ever experienced oozing through your eczema skin? Or infected eczema wounds from the relentless scratching? Have you been searching high and low for the answer to: what is the best way to treat eczema wounds? Here I present the best creams for eczema wounds, through years of experience battling alongside my two eczema warriors.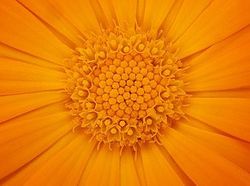 What is the best way to treat eczema with creams? – Natural, nothing less
Many people do not know this, but actually whatever we put on our skin, if it penetrates the skin barrier, it would enter the bloodstream more directly than the path our food takes through the digestive system. So what is the best way to treat eczema for all its painful sores? – it is to ensure that whatever creams we apply on the skin warrant at least the same care, attention, and stringent criteria as what we put into our mouths.
In fact, I will check that the ingredients used are so natural that they are edible.
Moreover, our standard for recommending any commercial product for topical application on the skin is that it must be all natural, with no toxic chemicals (like the nasty SLSs, triclosan, etc.) or other additives in the form of preservatives, fragrances, etc.
So what are the best eczema creams for oozing or infected skin?
These best creams for eczema recommended here are suitable for use when you are in the midst of a flare, with weepy skin, and yellowish or colourless liquid oozing out from the skin. For more information on the symptoms and sign of eczema, you may like to refer to this website: eMedicineHealth.
Zinc is the most effective substance, for us, in drying up weeping and oozing skin. Anything containing zinc oxide will work, and we have chosen the most natural products.
As for scratch wounds on broken skin that are red, inflamed, and look like they are about to be infected, sulphur works well for us. A form of sulphur, called methylsulfonylmethane (MSM), is found abundantly in many plants and herbs. It is effective in reducing pain. It is also an anti fungal and antibacterial agent, hence reducing inflammation and soothing painful and itchy wounds on skin.
If you're looking for a moisturiser which can function as a regular maintenance for your eczema skin, head over to this article where I recommend the most natural moisturising balm.
The Company
Moogoo is one of the companies I absolutely love, as they are all about natural. The founder adapted a cream used in dairy farms to help a family member with a skin condition. The original cream was used for the cows' udders, to heal them and keep them in good shape for milking. The ingredients used are natural and full of skin repairing properties.
Ingredients
The ingredients used for Moogoo Nappy Balm are:
Aqua, Zinc Oxide, Sunflower Seed Oil, Cetearyl Alcohol (Plant Based Emulsifying Wax), Olive Fruit Oil, Jojoba Seed Oil, Shea Butter, Evening Primrose Oil, Tocopherol (Natural Vitamin E), Polysorbate 60 (Food Grade Emulsifier), Calendula Officinalis Flower Extract, Matricaria Flower Extract, Allantoin, Piroctone Olamine, Hops Extract.
Benefits
Moogoo Nappy Balm uses edible oils and zinc oxide, which together make a natural balm that acts as an emollient barrier to help prevent moisture contacting the skin. Zinc oxide also dries up ooze, and allows healing to take place effectively. It is of the right consistency that will stay in place even with the ooze. Hence, it is one of the best creams for eczema wounds.
Despite what its name suggests, we use this nappy balm anywhere on the body that starts oozing. My son, J, will apply it on his hands or arms, chest, back, legs, etc. anywhere that is needed, the moment the first sign of ooze appears. Normally, the ooze will stop at most after the second application. After just one application, it would have dried up substantially.
If you are using this for the first time, as with any other new product that you are using, please do a patch test on a small area of the skin and watch for any reaction. Natural ingredients can also be allergens to some people.
Other creams that also contain zinc oxide – for emergencies
Should you find your eczema flaring suddenly, and you had just run out of Moogoo Nappy Balm, or you were outside when this sudden flare happened, do not panic. Just head to any pharmacy, and look for any diaper rash cream. They should all contain zinc oxide as the main active ingredient.
Some good ones are Desitin Maximum Strength (this contains 40% zinc oxide) and Desitin Rapid Relief Cream (this contains 13% zinc oxide).
The problem is that the other ingredients are not likely to be all natural, so it can serve well as a one-time emergency use, to help you tide over the sudden flare. But I wouldn't use it as my go-to for subsequent flares with oozing, as I would be better prepared with a more natural cream then.
Ingredients
Aqua, Dimethyl Sulfone (MSM Organic Sulphur), Cetearyl Alcohol (Plant Based Emulsifying Wax), Sweet Almond Oil, Coconut Oil, Olive Fruit Oil, Aloe Barbadensis Leaf Juice (Aloe Vera), Squalane (Olive), Piroctone Olamine (Olamine Salt), Guar Hydroxypropyltrimonium Chloride (Guar Gum), Polysorbate 60 (Food Grade Emulsifier), Mel (Honey), Allantoin (Comfrey Root) Extract, Acetum (Apple Cider Vinegar), Pear Fruit Extract, Vanilla Fruit Extract, Citric Acid (Natural Preservative), Tocopherol (Natural Vitamin E), Hops Extract.
Benefits
This MSM cream is able to heal scratch wounds effectively. If the wounds are very raw, we would use Moogoo Nappy Balm first, to let the wetness dry up, before applying this soothing and calming MSM cream. It also reduces itch on the skin surface for my son J. So he knows this is the other one of the best creams for eczema wounds that he can reach out to, after his scratch fest.
Again, remember to do a patch test if you are using this for the first time, to ensure that you do not react to any of the ingredients.
The Home Herbalist (used to be called The Home Apothecary) – zinc balm
In searching for an eczema cream, I came across this other reliable and natural product, made by a mother whose son went through topical steroid withdrawal. This home made balm helped him through the most grueling times of withdrawal. It has also helped my son through his.
The ingredients are not listed, as the balms they sell can be customised to each individual's needs and allergies. You can view the long list of ingredients, all natural, used for their entire range of products if you scroll down their products page on Etsy. If there is any ingredient of concern, contact them directly to check whether it is used in the specific product(s) that you intend to purchase.
Besides zinc balm, they also have lemongrass balm, calendula balm, black seed balm, shea balm, chickweed balm, etc.
Conclusion
Everyone can heal with the gifts from nature, we do not need chemicals and synthetic drugs. To know what is the best way to treat eczema with creams, always simply reach for the most natural eczema creams that suit your own skin. If you would like even more natural remedies than the creams recommended here, for instance, using the raw ingredients of garlic and ginger, then hop over to this other article: how to treat infected eczema. If you need other eczema treatment options, you may want to refer to this website: WebMD or this: National Eczema Association.
Please follow and like us: