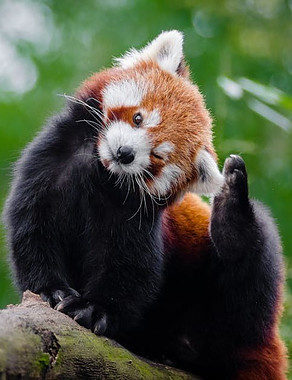 I have seen, in my two eczema warriors, how the eczema itch can be relentless and simply destroys their spirit. The itch is not just skin-deep, in fact it can be described as bone-deep. In this article, we look briefly at why it itches so bad, and recommend the best eczema treatments to get relief from itching.
Why does eczema itch so bad?
Depending on the root cause of your eczema, whether it's due to
food allergies,
environmental allergies,
heavy metals and other toxins from vaccination,
sluggish elimination organs like kidneys and liver,
leaky gut, or even
chances are there will be toxic and other undesirable substances circulating all around, in the blood and organs of any person suffering from eczema. Because the eczema warrior's body system is heavily burdened with bad stuff, instead of further taxing the vital organs like kidneys which are already working overtime, the body chooses the safer way to push out the toxins – through the largest elimination organ that is the skin.
So I always try to encourage my eczema kids, when they are going through a crazy itch fest, that they have to hang in there because the body is doing its job. But of course it's easier said than done. I'm sure they would swear at me if they knew how to.
Yes the itch really does get crazily intense. But I believe if the eczema warrior knows these reasons behind it, even though it's really tough and no one should belittle the suffering that comes with the itch and how it can consume the warrior's daily life, at least the warrior knows every itching episode is a step towards complete healing, and can stay strong while heading towards the light at the end of the tunnel.
Without this knowledge and hope, the persistent itch makes the suffering seem endless and senseless, and the exhaustion from the sleepless nights can really play tricks on the mind of the person who is so stressed out and emotionally drained.
6 best eczema treatments – for relief from eczema itching
Here are the best eczema treatments, most of which we have tried and tested, to help you find relief from eczema itching.
1. Ice
This does an instant job of reducing the itch, and is one of the home remedies for eczema itching that we always turn to. It costs nothing, and you have easy access to ice as long as you are at home (provided you remember to top up the ice cube tray each time it runs out).
Works for anywhere on the body, to disrupt the itch signals that the brain is getting, by replacing with the over-powering sensation of cold.
We take a small cloth handkerchief, wet it slightly, and simply wrap two ice cubes inside it. Then apply it directly on the itchy skin, it numbs and soothes instantly. There is further cooling as the wetness on the skin evaporates off.
2. Take a quick shower
A shower is another free and quick fix that works most of the time, for us. A cold shower would be best, to take away the inflammatory heat. With just plain water will do.
The reason a shower works great is because it washes off whatever toxins and other stuff that are being eliminated through the skin, so they do not continue to irritate. If nothing else, it also provides a great distraction, such that by the time you step out of the shower, chances are the itch fest has passed.
3. Calming bath
We have experienced the detoxifying effects of various natural and calming baths, you can read more about them in separate articles linked below:
Apple cider vinegar – we found this to be very powerful in drawing out toxins. The evidence was right under our noses, as we emptied the bath water at the end of the bath, it literally smelled like sewage.
Epsom salt bath – this too, has great detoxifying properties, plus the added benefit of calming the mind and relaxing the muscles for a more restful night's sleep.
Ginger bath – this leaves the skin feeling cool to the touch, and smooth too. We were surprised how calming it is for our eczema warriors' itch.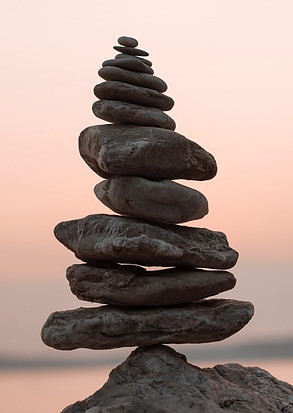 4. Soothing cream
We have a basket of soothing creams, from which our young eczema warriors will help themselves before bed at night, or when they itch. I don't exactly bother about which specific cream from the basket they use, as long as it makes them happy. This is because those creams had all gone through our very stringent selection criteria: whatever you won't put into your mouth, don't put onto your skin. So I know they are all safe.
Click the links below to read separate articles on their ingredients, company profile, etc.
5. Light tickling
This works fantastic too, every single time. It just takes some calm, patience, and practice to perfect the strokes. It also requires the caregiver to put aside everything and just focus on the eczema warrior for 5 minutes or so.
For both my son and daughter, the light stroking and tickling sensation somehow takes over the itch, and they feel soothed enough to not try to scratch at their skin and tear themselves apart.
This works particularly well at night before bedtime, and in the middle of the night when they get woken by the itch. I'm not going to herd them into the shower, so this is a convenient remedy for eczema itching, as I can do it while half asleep.
6. Homeopathy
Homeopathy has played a huge role in the eczema healing journey of my children. Read here about how it has helped my daughter detox from vaccination. For calming of itch, they were prescribed Bach flower, on top of their constitutional remedies which were unique to each of them, depending on their state of health, deficiencies, emotional needs, temperament, etc.
If you are considering homeopathy, it is advisable to work with a certified practitioner in your area.
Final thoughts
These remedies give my children immense relief from eczema itching, many of which are fast, effective, and come at no cost! Every person is different, you need to find something that ticks with the eczema warrior, and arm yourself with a few different strategies so that when one fails, you can still summon another. Do let us know what are your best eczema treatments for itch, and we will try to add them to this list.
Please follow and like us: