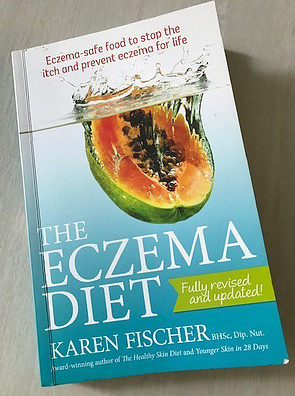 This has been a lifesaver for us: Karen Fischer Eczema Diet book. Prior to finding this and implementing the diet for my son, J, with severe eczema, we were already doing lots of work on his diet, from a gluten free diet (which was also egg free, dairy free, soy free and sugar free) to a grain free diet, and finally incorporating this eczema diet, which is designed specifically for eczema warriors.
This has helped to remove the last bits of his itching episodes, improved his nighttime sleep further, so he is just enjoying life much more now, with his old self showing again, monkeying around and being a kid. Something that we tend to take for granted in healthy and normal children.
In this article, I will walk you through:
the single most important change we implemented in J's diet, through the help of this book, that cleared up his eczema
the details of the content covered in the book
my own take on the Eczema Diet
who should read this book
Our biggest takeaway from this book – salicylates
For J, I believe it was removing the high salicylates foods in his diet that helped to totally clear up his eczema itch and rashes. I had read about salicylates in my continual research for my two eczema warriors, but sort of just brushed it aside and hoped that J is not affected by it, as many of the healthiest foods actually contain high levels of salicylates.
Like avocado, broccoli, pineapple, watermelon, etc. These are healthy fruits and vegetables that we eat on a weekly or even daily basis. And I refused to believe that they aggravate eczema.
Until I finally sat down to read this book, from start until the end. The information presented made so much sense that I implemented this eczema diet two days after I got the book. And boy, am I glad that we did this. Within three days, J would report to me, on his own accord, that his sleep the previous night was GOOD.
This reporting went on daily for about a week, as he himself was amazed and hadn't experienced such restful sleep in a long time. After that week, it sort of became his norm, so I didn't hear from him anymore. His itch and irritability also dropped another notch.
Salicylates are chemicals naturally produced by some plants, to act like a natural pesticide, helping the plant ward off bugs and pests. It is also important in regulating the plants' growth and development. For more information on salicylates, you may want to read up this research article, or webmd.com.
The Eczema Diet book has cited findings that salicylate sensitivity is the most common chemical sensitivity in people with eczema. This linked research has shown salicylates to affect the lower gastrointestinal tract in sensitive people, which in turn is intricately related to the skin. So if you are not getting relief from your eczema despite your efforts in cleaning up your diet, it may be worth looking into this book.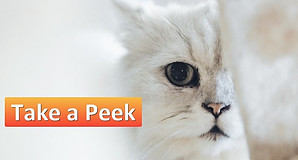 Karen Fischer Eczema Diet – the content covered in the book
The Karen Fischer Eczema Diet book comprises 3 sections:
Part 1: Eczema and diet
Part 2: Non-diet information
Part 3: Programs, menus and recipes
Each part is further broken down into various chapters, all of which I have found to be very relevant and useful.
On eczema and diet
In the first part of the book, Karen presents the science behind how diet can affect eczema, in relation to these discussion points:
allergies
histamine toxicity
gastrointestinal tract dysfunction
abnormal fat metabolism
chemical sensitivity (salicylates, nitrates, food colourings, sulfites, and monosodium glutamate)
lactose and dairy products
egg white injury
Liver detoxification is also discussed at length, together with the nutrients that are required to support liver function.
The importance of acid-alkaline balance in our meals is also explained, followed by how The Eczema Diet works to incorporate the temporary avoidance of offending foods, and the addition of eczema-safe foods and nutrients to boost the health of liver, blood and gastrointestinal tract, to restore skin health.
An entire chapter is dedicated to the top 12 eczema-safe foods and other useful cooking ingredients like cooking oils, sweetener, non-dairy milks, eczema-safe grains and legumes.
What I found particularly precious are the cooking and preparation methods for grains and legumes (as I would be putting these back into J's diet in time to come), for removing the phytic acid found in them, which is an anti-nutrient.
The last chapter in this first part is all about supplementation: Vitamin C, D, the Bs, and magnesium, zinc, among a few others. Probiotics are also discussed, listing the exact strains for various conditions like digestive issues, allergies, and so on.
On non-diet information
Part 2 on non-diet information includes these discussions:
which skin care ingredients to avoid and to favour
how to patch-test a skin care product
an eczema-safe home: natural cleaning products, bedding and fabrics, etc.
how to care for infected eczema
bath recipes
itch busters
dandruff and cradle cap
On programs, menus and recipes
This section includes:
infants with eczema (breastfeeding, infant formula, and starting solids, foods to avoid)
children's meal plans (with lunch box menus)
3-day alkalising cleanse for adult
how to expand the eczema diet, after having healed from your eczema symptoms (these are still alkalising foods, and without the 'very high' salicylates).
recipes – there are many inspiring ones, from mains and soups to salads and snacks, my all time favourite being the Tarzan juice, which the whole family drinks for our daily breakfast, to support J on his eczema diet journey.
eczema-safe food charts and shopping guides: I have a physical bookmark on these pages, as I constantly make reference to them for my grocery shopping list.
My take on Karen Fischer's Eczema Diet
This is THE BOOK for people dealing with eczema, as it caters very specifically to this condition. The author herself is a nutritionist, and has successfully treated her own daughter's eczema, spurring her to help eczema patients, to free them of this debilitating condition that many think is a skin disease, but in fact its roots are much deeper – our gut health, diet, and allergies.
The information is presented in a convincing manner because it is based on science. Even for someone like me who has read and researched extensively on eczema over the years, it is still an eye-opener. It opened my eyes to something that I previously turned a blind eye to: salicylates sensitivity.
The difficult part about the Eczema Diet, in implementing it for J, is the avoidance of some of his favourite fruits like watermelon and apple, and some vegetables like broccoli, cauliflower and the leafy greens. We worked around it, like getting the whole family to eat more of the eczema-safe foods as well, or making special treats for him.
As we went gluten free first, followed by grain free before the Eczema Diet, the only way we are different from this diet is that we are grain free, whilst grains (the eczema-safe ones) feature quite heavily in the Eczema Diet.
Another point to note is that we were already on a very clean diet for six months, prior to embarking on the Eczema Diet. We were sugar free and processed food free. So the healing was quite immediate and obvious, and we could confirm that J does indeed have an issue with salicylates.

Who should read this book
Anyone dealing with eczema should read this Karen Fischer Eczema Diet book. And if you have been working on your diet to heal eczema, with not much success, then all the more you should read this. Or, if you are just starting to look into diet, then plunging into this eczema diet would likely save you months of confusion and trying out different diets, as it caters very specifically to minimise irritation to gut and skin, and to provide the nutrients that your body needs to heal eczema naturally.
Please follow and like us: