Just when I thought his eczema was improving by leaps and bounds, just when I was feeling confident that we are moving in the right direction with a clean diet, lots of fruits and vegetables, lots of super foods like berries and avocados, all-natural body wash, laundry detergent and other cleaning agents, etc.
Just when I felt each day was getting better, as he was reporting to me about getting better sleep at night, much less itch during the day, and things were looking so great, … BAM! All of a sudden, out of nowhere, came the intense itching frenzy, one that cannot be described in words. Why, oh why does eczema itch so bad?
Just any normal day
It started like just any normal day, my son J coming back from school, finishing up his lunch, taking out his school work to complete. Now thinking back, maybe there was something about that day that was not so normal. The temperature was just slightly warmer than for the past few weeks. Could this be the trigger? Well, maybe it isn't so important anymore.
The itch sets in
I was busying myself in the kitchen, washing up the dishes when I heard J starting to sniff and sob as he sat at the table with his homework spread out in front of him. I peeked into the living room to be greeted by an exasperated,"It's ITCHYYYYYYY!"
I had seen this countless times before, I recognised the monster right away. It was the kind of bone-deep itch that you could get at only by tearing your skin and flesh apart. The kind of itch that made you dig your nails into your skin and claw at it with all your might, knowing full well that it was going to get swollen, red and angry later on, and even all bloodied, but really not caring simply because the itch just had to be satiated first, at that very moment. Everything else could wait.
So he was in this itch craze when the mind could not function, and nothing made sense. He would murder anyone who had the audacity to speak to him.
I walked right up to him and inquired politely," Do you want some ice to help you with the itch?"
… more clawing and scratching…
I didn't go ahead to get the ice for him, as I had done that before, got some ice cubes from the freezer when he was too disconnected to answer me, and the ice cubes just miraculously melted right under his nose, untouched, their existence in this world gone to waste.
So the one with the audacity inquired further," How about I switch on the air-conditioning in my room for you to cool off?"
… even more clawing and scratching, more furiously now…
So I decided to risk my life, to go ahead and switch on the air-conditioning in the bedroom. Walked back out into the living room, announced that it has been switched on for him. This time, there was a reply…
The hollering (him)
"STILL ITCHYYYYYYY!!!"
I just managed to stop myself from saying," Are you OK? You are just sitting there and refusing to do anything to help yourself, and you expect the itch to disappear in an instant?"
Instead, with all the zen and chillax and self-control that I have attained over the years, I breathed out, let it go, and started to make my way to the kitchen.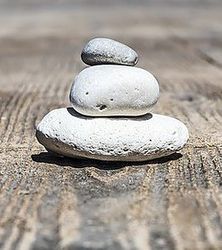 I barely made two steps, and he hollered again,"STILL ITCHYYYYY!"
You must have thought I would have lost it by now. Oh, no… you're so wrong. I am so much more than that. My secret is this: I have a little nozzle, some sort of a blowhole at the top of my head, through which I can let off some steam when the inside of me is all simmering and bubbling.
I calmly told him," You haven't done a single thing to help yourself. I've switched on the air-conditioning in the room, but you haven't even moved."
So move he did. He moved towards the room, and I towards the kitchen. The moment I stepped into the kitchen, which took me a good five seconds, he hollered from the bedroom,"STILL ITCHYYYYY!"
The hollering (me)
Yes, you're so totally right. This was the last straw for me. I totally, absolutely lost it.
Stormed into the bedroom and started yelling at him, at the top of my voice,"You know your itch lasts 15 minutes! You gave it one second after you stepped into the air-conditioning! That is how much chance you are giving yourself! … blah blah blah…. "
… Silence … He knew I was finally over the limit.
"I'm done here! I can't help you if you refuse to help yourself! Why should I stay at home for your sake? I'm going back to work! … blah blah blah… "
So I stood there unleashing a barrage of insults, having to vent off the top (the little blowhole was obviously not enough). Two minutes. That was how long it took me to release the pressure. Then I stormed off into the kitchen, my sanctuary, to feel the guilt that I knew would engulf me.
We all climb back up from our mistakes
When I went back into the room to check on him later, he was fast asleep, exhausted and depleted from the physical turmoil that his body had experienced, and the emotional strain that came along with it.
I knew it wasn't his fault, when the itch frenzy set in, he would become a totally changed person during that 15 to 20 minutes. That was how he coped, he had to survive that hell, he would not have the capacity to consider anyone else's feelings.
On my part, I felt responsible to help him feel better, to support him through this horrifying ordeal. But more often than not, I was met with helplessness and frustration as he simply pushed me away, he just wanted the world to go away, the itch was his whole world when it set in.
So we just have to make the best of it, day by day, and live through it as it comes and goes. Eczema and the itch monster have really made us treasure the times of the day when the kids are itch-free, and scrutinize more closely their carefree expressions as they play.
No matter what, we are grateful for these days compared to a couple of years back, when their entire lives were consumed by the itch and pain.
Whatever doesn't kill you, makes you stronger. Have faith and heal on.
Please follow and like us: