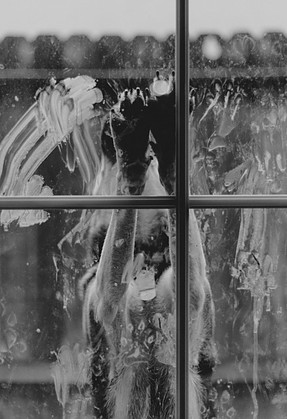 Once I started using microfiber cloths to clean around the house, I knew they are here to stay. They not only wipe off dust and bacteria effectively, the best microfiber cleaning cloths are even capable of removing viruses. This linked study presents the evidence for virus removal using microfiber cloths.
The use of micro-technology in these cloths actually boils down to molecular science (click this link to read more about what is microfiber and how to clean with it). This also means we actually do not need any commercial cleaning products touted to kill germs and bacteria! Those harmful chemicals applied on all surfaces around the home will surely find their way onto the skin of our loved ones. I am proud to say that microfiber cloths have allowed me to clean the home in a green and natural way, giving my eczema warriors their best chance at healing.
Buying Guide for the best microfiber cleaning cloths
Here are some tips in choosing the best microfiber cleaning cloths that cater to your needs.
1. Nature of cleaning job – the job that the microfiber cloth is intended for will affect the type of cloth that you buy. Generally, manufacturers categorise their microfiber cloths into 3 types: heavy, medium, and light duty.
Heavy duty microfiber cloths are made for cleaning jobs that involve oils, embedded soils, and lots of dry dust. They have maximum absorbency as well as extended lifespan, and can withstand the most washing cycles, thus reducing the long term cost.
Medium duty microfiber cloths are for general-purpose cleaning, which caters to most cleaning applications around the home, like general dusting, wiping of sinks, floors, counter tops, toilets, etc.
Light duty microfiber cloths are for more delicate cleaning, like glass and mirrors, electrical appliances, camera lenses, spectacles, piano, etc. They are not able to withstand as many washing cycles as heavy and medium duty cloths.
2. Technology, which translates into quality – microfiber is made up of a blend of polyester and nylon (also called polyamide), bundled in strands and split into ultra fine fibers. These trap minute particles of dust, bacteria and even some viruses. The processes of making these microfibers determine their performance quality. Read more about it here.
3. Cost – this is certainly a consideration in anything you buy. Just remember, microfiber cleaning cloths are not made to be all equal. Quality usually comes at a price, but that must still be reasonable and worthwhile, so that it is still value for money.
4. Size of cloth – this depends on the cleaning area that this microfiber cloth is intended for. For the glass sliding doors, I would say you need something that is slightly larger than your palm after folding it into quarters (I do that to maximise the area usage of the cloth, before it has to go for rinsing). Cleaning a sink probably calls for a smaller piece of microfiber cloth, since you will be doing a bit of scrubbing.
Here, I have narrowed down and hand-picked the top 4 best microfiber cleaning cloths 2018. They are of excellent quality, and at affordable cost, well worth every cent of their price tag.
E-cloth is one of the pioneering companies for microfiber cloths. It was founded in 1995 in Europe, and its philosophy is all about high performance and environmentally-friendly cleaning, entirely without chemicals, just water. I love how they focus solely on cloths and towels for cleaning, so that they really channel all their resources and efforts in making the best microfiber cloths.
 E-cloth's General Purpose Cloths 4pk is a great deal to start natural cleaning around your home with. It comes in 4 different colours, so you can assign each piece of cloth to a room, or a purpose. It is extremely versatile, and can handle all the cleaning jobs you can think of at home. It even has electrostatic properties, so is very effective in dry dusting too. Use it on all types of hard surfaces like glass, tile, wood, marble, stainless steel, chrome, etc.
Norwex started off in 1994 in Norway, another pioneer in microfiber cloths. Their microfiber technology stands out from the other players in the industry through the introduction of microsilver, and they named this BacLock.
The silver within the microfiber is able to kill germs and bacteria (see www.sciencemag.org for more information), thus preventing their buildup in the cloth, at the same time minimising transfer of the bacteria from one surface to another. This self-cleaning property ensures your cloth stays odour-free, and that there is no growth of mould or mildew from within the fibers.
 Norwex Kitchen Cloth Trio (set of 3) is able to clean up kitchen messes on any kitchen surface, from stainless steel, ceramic, glass, chrome, to marble, wood, tile, and china. It is super absorbent and lint-free. I use it in all other parts of the house too, not just the kitchen. The only down side is this 3-piece pack comprises all the same colours in one pack (you can choose from a variety of 9 different colours), though the savings are tremendous, compared to getting individual cloths.
AmazonBasics microfiber cleaning cloths are great value for money, and clean well without leaving any lint or streaks. It can absorb 8 times its own weight, and is made of 90% polyester, 10% polyamide. It is made to be extra soft, and will not scratch surfaces with paints or other coatings.
 This AmazonBasics Microfiber Cleaning Cloth – 24 pack is great value for money, you can share it around with neighbours and extended family, and introduce them to this chemical free world of natural cleaning. It comes in 3 colours: yellow, white and light blue. It also comes in 36-pack, 48-pack and 144-pack.
Zwipes is another popular household brand that is economical and functional. Its microfiber cleaning cloths are manufactured with 110,000 fibers per square inch, giving a non-abrasive lint-free and streak-free cleaning effect. It can also absorb 8 times its weight in water.
 Zwipes Microfiber Cleaning Cloths 48-pack is definitely great value for money. It can be used to clean practically everywhere in the house, from kitchen and toilet to living room and bedrooms. Its plush and soft microfiber can be used on all hard surfaces. It comes in an assortment of colours in one pack.
Final thoughts
Chemical-free natural cleaning is part of my family's concerted effort to live a simple and green life. For the sake of my eczema warriors, who are blessed with more sensitive bodies than others, that will protest against the onslaught of chemicals and additives which are so prevalent in modern-day living. Inspired by them, we found our way out of the toxic world of commercial cleaning detergents, and are now back to basics with just water and a piece of cloth!
I hope this list of best microfiber cleaning cloths motivates you to take action, start on your journey of natural cleaning, and resolve to never buy another bottle of chemicals for cleaning, as it kills us and our planet slowly but surely.
Please follow and like us: