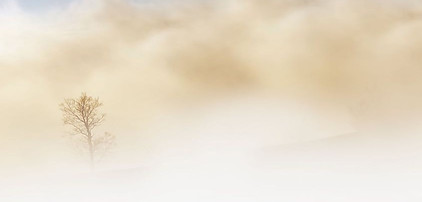 Both my eczema warriors, son J and daughter M were skin prick tested for quite bad reaction to dust mites. It would cause their skin to flare up in inflamed, angry patches. To relieve dust mite allergy in them, we took great care in our living habits and behaviour, and the environment at home.
What are dust mites
Dust mites are microscopic bugs that feed on the dead skin cells that we shed daily. Oh this is aplenty in my home where almost on a daily basis, J and M would itch and scratch their eczema skin. The dust mites sure enjoy their hearty feast, in their bedrooms, on our sofa, etc.
Dust mites also love warm and humid (they thrive in above 50% humidity) places. Which is the exact kind of climate we have over here! No wonder they love us to bits!
The frustration with dust mites is that they are literally everywhere, and we can't see them. So no matter how hard I try to keep the house clean, I would never know if I have done enough. We're also not in control of places outside the home, like in their schools, in restaurants, on public transport, in shopping malls, etc.
At the end of the day, we can only keep trying to do our best, so that whatever environment that is within our control is kept as free of dust mites as possible. If we don't do that, the allergic little ones would be in a perpetual inflamed state.
Symptoms of dust mite allergy
Just like with many allergic reactions, dust mites can trigger asthma and other nasal irritations as well as skin issues. Symptoms of dust mite allergy include:
itching on the skin
difficulty breathing, wheezing, asthma-like symptoms
coughing
sneezing
runny nose or congestion in airway
red, teary eyes
The allergic reaction stems from our bodies' immune system response to what it perceives as foreign substances: the protein in the dead bodies of dust mites and their waste matter. Yeah, tell me about disgusting.
Triggers of dust mite allergy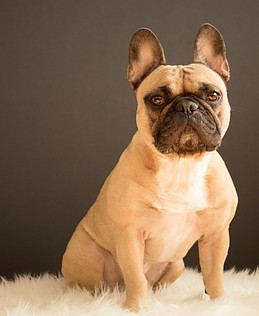 Dust mites can reach us through many small particles floating around in the air or scurrying around, or through some furnishing at home:
dust particles (obviously)
cockroaches (eeeeeks!)
pet fur, bird feather
fabric fibre
soft toys fur
carpet fibre
curtain drapery
sofa upholstery
pillows and mattresses
So to relieve the symptoms of dust mite allergy means getting rid of, or minimising the dust on these items.
How we relieve dust mite allergy
Remove the prime suspects – change out your carpeting and replace with a simple hard flooring, it's really a lot easier to maintain. Replace curtain drapery with wooden blinds or vinyl blinds, anything non-fabric. Replace sofa upholstery with something non-fabric, even synthetic leather is a better material in not hiding the dust mites.
Wet mop and wet wipe instead of dusting it up – incorporate wet mopping and wet wiping as your cleaning regime, instead of dusting, which stirs up all the dust that was previously settled, and tends to irritate the allergic ones even more.
Get the allergic ones to wear their dustproof masks when you're cleaning up the house. Or if possible, carry out the cleaning when the allergic ones are away.
Protect your pillows and mattresses with anti dust mite coverings, which you can take out to wash on a regular basis.
Change the bed sheets and pillow cases once every week, and wash them in hot water.
If you must have your soft toys, protect them in transparent plastic covering, so you can replace them regularly. Better still, keep them in storage.
Keep your pets outside the house if possible. If not, then at least ban them from entering your bedrooms.
Any means that will keep cockroaches out of the house.
Reduce the humidity in the air by using air-conditioning or a dehumidifier.
Run a HEPA (high efficiency particulate air) air purifier in the bedrooms of the allergic ones.
Use a HEPA filter in your vacuum cleaner, to trap as much dust from the air as possible. And do change out your filters every 3 to 4 months, to optimise their effectiveness in doing their job.
When all these fail
When having done all the above measures, and the body still reacts actively, medications would usually help to alleviate the symptoms somehow, and make the child more comfortable. Decongestants and antihistamines are our go-to in times like these. In fact, they are as far as we had to go, thankfully nothing more serious than that. But of course if your child has a known allergen that would give him a serious reaction, please do stick to the doctor's advice.
NAET to eliminate dust mite allergy?
This is something that has been at the back of my mind – using Nambudripad's Allergy Elimination Techniques (NAET) to get rid of my children's dust mite allergy, among a few other allergies. What is holding me back is the huge cost involved, the lack of a well-reputed practitioner in my area, as well as the uncertainty of whether it would help my children at all.
It works for some, not for others. If you have the financial resources, this may be worth a try.
But for us, for now, it is probably not the season yet.
Build up immunity, heal from inside out
As always, I believe that when you build up the child's health and immunity by healing them from inside out, the allergies would disappear over time, as the body gets stronger and stops reacting to these daily irritants.
Please follow and like us: